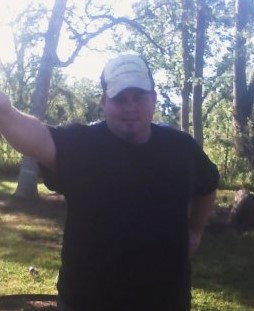 Wade George is a Liberal Spy on facebook who is determined to make Republicans look stupid by pretending to be a Conservative. I say this because I am giving him the benefit of the doubt. I mean, he is either a Liberal Spy or he is doing their work.
He has insisted on a number of falsehoods. One of the most absurd one is that there are no contradictions in the Bible. Little does he know (or pretend to) is that the leaders of every major Christian sect has long dismissed the Bible as the literal word of God. And they have done so, in part because there are literally hundreds of contradictions. In fact, I could list 10 biblical contradiction every week and it would take me a year to complete the task.
It is OK for someone to be wrong. But if someone corrects you and you continue to insist the your lie is the truth, that is definitely not OK. And if you use the internet to continue to pitch your lie, you are a pitchman for falsehoods, that is definitely not OK. Like I said, I am giving Wade the benefit of the doubt in supposing he is a Liberal Spy and not something much worse.
With special thanks the skeptics annotated bible, here is the first 12:
The two contradictory creation accounts.


The Book of Genesis begins with two contradictory creation accounts (1:1-2:3 and 2:4-3:24). In the first, God created humans (male and female) after he finished making all of the other animals. In the second, God made one man ("Adam") and then created all of the animals in order to find a helpmeet for Adam. God brought all of the animals to Adam, but none of them appealed to him. So God made a woman from one of Adam's ribs to serve his helpmeet.

Here are two of the more obvious contradictions between the two creation accounts.



In the first creation story, humans are created after the other animals.


And God made the beast of the earth after his kind, and cattle after their kind, and every thing that creepeth upon the earth after his kind: and God saw that it was good. And God said, Let us make man in our image, after our likeness: and let them have dominion over the fish of the sea, and over the fowl of the air, and over the cattle, and over all the earth, and over every creeping thing that creepeth upon the earth. So God created man in his own image, in the image of God created he him; male and female created he them. Genesis 1:25-27



In the second story, humans were created before the other animals.


And the LORD God said, It is not good that the man should be alone; I will make him an help meet for him. And out of the ground the LORD God formed every beast of the field, and every fowl of the air; and brought them unto Adam to see what he would call them: and whatsoever Adam called every living creature, that was the name thereof. Genesis 2:18-19



In the first creation story, the first man and woman were created simultaneously.


So God created man in his own image, in the image of God created he him; male and female created he them. Genesis 1:25-27



In the second account, the man was created first, then the animals, then the woman from the man's rib.


And the LORD God said, It is not good that the man should be alone; I will make him an help meet for him. And out of the ground the LORD God formed every beast of the field, and every fowl of the air; and brought them unto Adam to see what he would call them.... And the LORD God caused a deep sleep to fall upon Adam, and he slept: and he took one of his ribs, and closed up the flesh instead thereof; And the rib, which the LORD God had taken from man, made he a woman, and brought her unto the man. Genesis 2:18-22

Were plants created before or after humans?





Plants were created before humans.


In the first creation account, plants were created on the third day and humans on the sixth day.
And God said, Let the earth bring forth grass, the herb yielding seed, and the fruit tree yielding fruit after his kind, whose seed is in itself, upon the earth: and it was so .... And the evening and the morning were the third day.Genesis 1:11-13
So God created man in his own image, in the image of God created he him; male and female created he them .... And the evening and the morning were the sixth day. Genesis 27-31



Plants were created after humans.


In the second account, God formed a man before any plants existed (it hadn't rained yet and there was no man to till the ground). Sometime later, God created plants to please and feed the man.

These are the generations of the heavens and of the earth ... And every plant of the field before it was in the earth, and every herb of the field before it grew: for the LORD God had not caused it to rain upon the earth, and there was not a man to till the ground. But there went up a mist from the earth, and watered the whole face of the ground. And the LORD God formed man of the dust of the ground. Genesis 2:4-7

And the LORD God planted a garden eastward in Eden; and there he put the man whom he had formed. And out of the ground made the LORD God to grow every tree that is pleasant to the sight, and good for food; the tree of life also in the midst of the garden, and the tree of knowledge of good and evil. Genesis 2:8-9

Does the Bible condemn astrology?





Yes, the Bible condemns astrology.


There are two passages that are often quoted to show that the Bible condemns astrology, although it depends on what is meant by using "enchantment", "divination", and "observing times".

Neither shall ye use enchantment, nor observe times. Leviticus 19:26

There shall not be found among you any ... that useth divination, or an observer of times.... For all that do these things are an abomination unto the LORD. Deuteronomy 18:10-12

Some of the prophets spoke harshly of astrologers, stargazers, and readers of the signs of heaven.

Let now the astrologers, the stargazers, the monthly prognosticators, stand up, and save thee from these things that shall come upon thee. Behold, they shall be as stubble; the fire shall burn them; they shall not deliver themselves from the power of the flame: there shall not be a coal to warm at, nor fire to sit before it. Isaiah 47:13-14

Thus saith the LORD, Learn not the way of the heathen, and be not dismayed at the signs of heaven; for the heathen are dismayed at them. Jeremiah 10:2

I will cut off ... them that worship the host of heaven. Zephaniah 1:4-5



No, the Bible approves of astrology.


God created stars, in part, to serve as "signs" -- which is how they are used in astrology.

And God said, Let there be lights in the firmament of the heaven to divide the day from the night; and let them be for signs, and for seasons, and for days, and years. Genesis 1:14

When God inspired Jael to pound a tent stake through the sleeping Sisera's skull, he did so with the help of the stars.

The stars in their courses fought against Sisera. Judges 5:20

When Jesus was born, "wise men" (astrologers?) saw his star.

Now when Jesus was born in Bethlehem of Judaea in the days of Herod the king, behold, there came wise men from the east to Jerusalem, Saying, Where is he that is born King of the Jews? for we have seen his star in the east, and are come to worship him. Matthew 2:1-2

And Jesus said there would be "signs" in the sun, moon, and stars to proclaim the end of the world.

And there shall be signs in the sun, and in the moon, and in the stars. Luke 21:25

When were the stars made?





On the fourth day of creation, after the earth was made.



In the beginning God created the heaven and the earth. Genesis 1:1

He made the stars also. And God set them in the firmament of the heaven.... And the evening and the morning were the fourth day. Genesis 1:16-19



Before the earth was made.


Where wast thou when I laid the foundations of the earth? ... When the morning stars sang together. Job 38:4-7

From what were the animals created?





From water


And God said, Let the waters bring forth abundantly the moving creature that hath life, and fowl that may fly above the earth in the open firmament of heaven. Genesis 1:20



From out of the ground


And out of the ground the LORD God formed every beast of the field, and every fowl of the air. Genesis 2:19

From what were the fowls created?





From the waters.


And God said, Let the waters bring forth abundantly the moving creature that hath life, and fowl that may fly above the earth in the open firmament of heaven. And God created great whales, and every living creature that moveth, which the waters brought forth abundantly, after their kind, and every winged fowl after his kind: and God saw that it was good. Genesis 1:20-21



From the ground.


And out of the ground the LORD God formed every beast of the field, and every fowl of the air; and brought them unto Adam to see what he would call them: and whatsoever Adam called every living creature, that was the name thereof. Genesis 2:19

Were humans created before or after the other animals?





After the other animals


And God made the beast of the earth after his kind, and the cattle after their kind ... And God said, Let us make man ... So God created man in his own image. Genesis 1:25-27



Before the other animals


And the Lord God said it is not good that man should be alone; I will make a help-meet for him. And out of the ground the Lord God formed every beast of the field, and every fowl of the air, and brought them to Adam to see what he would call them. Genesis 2:18-19

When was Eve created?





At the same time as Adam.


God created man in his own image, in the image of God created he him; male and female created he them. Genesis 1:27



After Adam and all the animals were created.


And Adam gave names to all cattle, and to the fowl of the air, and to every beast of the field; but for Adam there was not found an help meet for him. And the LORD God caused a deep sleep to fall upon Adam, and he slept: and he took one of his ribs, and closed up the flesh instead thereof; And the rib, which the LORD God had taken from man, made he a woman, and brought her unto the man. Genesis 2:20-22

What kind of animals may we eat?





Don't eat animals. Be a vegan (or at least a vegetarian).


God originally told humans to eat only plants.
And God said, Behold, I have given you every herb bearing seed, which is upon the face of all the earth, and every tree, in the which is the fruit of a tree yielding seed; to you it shall be for meat. Genesis 1:29

Proverbs tells us not to be among the "riotous eaters of flesh."
Be not among winebibbers; among riotous eaters of flesh. Proverbs 23:20

Daniel refused to defile himself by eating the meat that the king fed him.
But Daniel purposed in his heart that he would not defile himself with the portion of the king's meat. Daniel 1:8

And Paul said we shouldn't eat meat if it offends other people.
It is good neither to eat flesh, nor to drink wine, nor any thing whereby thy brother stumbleth, or is offended, or is made weak. Romans 14:21



Only certain kinds of animals may be eaten.



Don't eat animals that chew the cud or dived the hoof.
Nevertheless, these shall ye not eat, of them that chew the cud or of them that divide the cloven hoof; as the camel and the hare, and the coney; for they chew the cud, but divide not the hoof; therefore, they are unclean unto you. And the swine, because it divideth the hoof, yet cheweth not the cud, it is unclean unto you; ye shall not eat of their flesh, nor touch their dead carcass. Deuteronomy 14:7-8

These are the beasts which ye shall eat among all the beasts that are on the earth. Whatsoever parteth the hoof, and is clovenfooted, and cheweth the cud, among the beasts, that shall ye eat. Nevertheless these shall ye not eat of them that chew the cud, or of them that divide the hoof: as the camel, because he cheweth the cud, but divideth not the hoof; he is unclean unto you. Leviticus 11:2-4



Eat anything that moves.


After the flood, God changed his mind about what people should eat. Their vegan days were over; now they were to eat everything that moves. (Plants were no longer on the menu.)
Every moving thing that liveth shall be meat for you. Genesis 9:3

And a voice told Peter (via trance) to kill and eat every kind of four-footed beast, creeping thing, and bird.
Peter went up upon the housetop to pray about the sixth hour: And he became very hungry, and would have eaten: but while they made ready, he fell into a trance, And saw heaven opened, and a certain vessel descending upon him, as it had been a great sheet knit at the four corners, and let down to the earth: Wherein were all manner of fourfooted beasts of the earth, and wild beasts, and creeping things, and fowls of the air. And there came a voice to him, Rise, Peter; kill, and eat. Acts 10:9-13

You'll know the end of the world is coming when you see lots of vegetarians (who eat the devil's food).
Now the Spirit speaketh expressly, that in the latter times some shall depart from the faith, giving heed to seducing spirits, and doctrines of devils ... commanding to abstain from meats, which God hath created to be received with thanksgiving of them which believe and know the truth. 1 Timothy 4:1-3



Eat whatever you want. Nothing is unclean, so there's no need to wash it.


Jesus said we can eat whatever we want. It isn't what goes in to your mouth that defiles you, it's what comes out "into the draught" (the latrine).
And he saith unto them, Are ye so without understanding also? Do ye not perceive, that whatsoever thing from without entereth into the man, it cannot defile him; Because it entereth not into his heart, but into the belly, and goeth out into the draught, purging all meats? And he said, That which cometh out of the man, that defileth the man. Mark 7:18-20

Jesus told his disciples to eat whatever is set in front of them.
And into whatsoever city ye enter, and they receive you, eat such things as are set before you. Luke 10:8

And Paul said to eat whatever you find at the grocery store. It's all clean.
Whatsoever is sold in the shambles that eat. 1 Corinthians 10:25
There is nothing unclean of itself. Romans 14:2

Is polygamy OK?





Yes, the Bible approves of polygamy


There are many polygamists in the Bible. Some of them were God's favorite people (including Abraham, Jacob, Gideon, Solomon, and David). God didn't seem to mind.

And Lamech took unto him two wives. Genesis 4:19

Now Sarai Abram's wife bare him no children: and she had an handmaid, an Egyptian, whose name was Hagar. And Sarai said unto Abram, Behold now, the LORD hath restrained me from bearing: I pray thee, go in unto my maid; it may be that I may obtain children by her. And Abram hearkened to the voice of Sarai. And Sarai ... gave her to her husband Abram to be his wife. And he went in unto Hagar, and she conceived. Genesis 16:1-4

But unto the sons of the concubines, which Abraham had.... Genesis 25:6

Esau ... took to wife Judith the daughter of Beeri the Hittite, and Bashemath the daughter of Elon the Hittite. Genesis 26:34

Esau .. took ... Mahalath the daughter of Ishmael ... to be his wife. Genesis 28:9

Then Jacob rose up, and set ... his wives upon camels. Genesis 31:17

He [Jacob] ... took his two wives, and his two womenservants. Genesis 32:22

And Gideon had threescore and ten sons of his body begotten: for he had many wives. Judges 8:30

Elkanah ... had two wives; the name of the one was Hannah, and the name of the other Peninnah. 1 Samuel 1:1-2

Solomon ... had seven hundred wives ... and three hundred concubines. 1 Kings 11:2-3

And Ashur the father of Tekoa had two wives, Helah and Naarah. 1 Chronicles 4:5

Rehoboam ... took eighteen wives, and threescore concubines. 2 Chrornicles 11:21

But Abijah waxed mighty, and married fourteen wives.... 2 Chronicles 13:21

Jehoiada took for him two wives.... 2 Chronicles 24:3


God even gave David Saul's wives. (He wouldn't do that if polygamy.he didn't approve of polygamy.)

Thus saith the LORD God of Israel ... I gave thee [David] ... thy master's [Saul's] wives.... 2 Samuel 12:7-8

He set up rules for men who wanted to take another wife.

If he take him another wife.... Exodus 21:10

And he provided instructions for men that had two wives, "one beloved, and another hated."

If a man have two wives, one beloved, and another hated.... Deuteronomy 21:15

Even Jesus (sometimes) seemed OK with polygamy. The parable of the ten virgins, for example involved a man and his ten brides.

Then shall the kingdom of heaven be likened unto ten virgins, which took their lamps, and went forth to meet the bridegroom. Matthew 25:1



No, the Bible disapproves of polygamy



God created only one woman to be Adam's help meet. This seems to imply that God intended marriage to involve one man and one woman.

The LORD God caused a deep sleep to fall upon Adam, and he slept: and he took one of his ribs, and closed up the flesh instead thereof; And the rib, which the LORD God had taken from man, made he a woman, and brought her unto the man. And Adam said, This is now bone of my bones, and flesh of my flesh: she shall be called Woman, because she was taken out of Man.Therefore shall a man leave his father and his mother, and shall cleave unto his wife: and they shall be one flesh. Genesis 2:21-24

Jesus seems to agree with this passage, saying that a man and a woman become "one flesh" in marrige, as it was in "the begining."

Have ye not read, that he which made them at the beginning made them male and female, And said, For this cause shall a man leave father and mother, and shall cleave to his wife: and they twain shall be one flesh? Wherefore they are no more twain, but one flesh. Matthew 19:4-5

And although it's OK for a king to have more than one wife, he shouldn't have too many. (Although how many is too many is not specified.)

Neither shall he [the king] multiply wives to himself. Deuteronomy 17:17

Paul seemed to think that a marriage should only be between one man and one woman.

Let every man have his own wife, and let every woman have her own husband. 1 Corinthians 7:2

As did the author of Ephesians.

Let every one of you in particular so love his wife even as himself; and the wife see that she reverence her husband. Ephesians 5:33



Polygamy is OK, unless you're a bishop



A bishop then must be blameless, the husband of one wife.... 1 Timothy 3:2

If any be blameless, the husband of one wife, having faithful children not accused of riot or unruly. For a bishop must be blameless. Titus 1:6-7

Does God know everything?





God sees and knows all things.



God ... knoweth all things. 1 John 3:20

He's a mind reader.
No thought can be withholden from thee. Job 42:2

He knows the secrets of everyone's heart.
For he knoweth the secrets of the heart. Psalm 44:21
Thou, Lord, which knowest the hearts of all men. Acts 1:24

You can't hide from God. He's everywhere.
Whither shall I flee from thy presence? If I ascend up into heaven, thou art there; if I make my bed in hell, behold, thou art there. Psalm 139:7-8
Can any hide himself in secret places that I shall not see him? saith the Lord. Do not I fill heaven and earth? Jeremiah 23:24

His eyes are everywhere; he can see everything.
The eyes of the Lord are in every place. Proverbs 15:3
For mine eyes are upon all their ways: they are not hid from my face, neither is their iniquity hid from mine eyes. Jeremiah 16:17



There are some things that God doesn't know and can't see.



God couldn't see Adam and Eve when they hid in the Garden of Eden.
And Adam and his wife hid themselves from the presence of the Lord, amongst the trees of the garden. Genesis 3:8

After Cain killed Abel, he hid in the land of Nod from the face of God.
Behold, thou hast driven me out this day from the face of the earth; and from thy face shall I be hid. ... And Cain went out from the presence of the LORD, and dwelt in the land of Nod, on the east of Eden. Genesis 4:14-16

God came down to see the Tower of Babel. (He couldn't see it from where he was sitting.)
And they said, Go to, let us build us a city and a tower, whose top may reach unto heaven; and let us make us a name, lest we be scattered abroad upon the face of the whole earth. And the Lord came down to see the city and the tower. Genesis 11:4-5

When God and his friends visited Abraham, they didn't know where Sarah was.
The LORD appeared unto him [Abraham] in the plains of Mamre: and he sat in the tent door in the heat of the day; And he lift up his eyes and looked, and, lo, three men stood by him. ... And they said unto him, Where is Sarah thy wife? And he said, Behold, in the tent. Genesis 18:1-9

God had to come down to Sodom to see if the Sodomites were as bad as he'd heard.
And the Lord said, Because the cry of Sodom and Gomorrah is great, and because their sin is very grievous, I will go down now and see whether they have done altogether according to the cry of it, which is come unto me; and, if not, I will know. Genesis 18:20-21

God didn't know that Abraham feared God until Abraham showed his willingness to murder his son for God.
For now I know that thou fearest God, seeing thou hast not withheld thy son, thine only son from me. Genesis 22:12

After God lost a wrestling match with Jacob, he asked Jacob his name. (God didn't know who he was wrestling with.)
And he [God] said unto him [Jacob], What is thy name? And he said, Jacob. And he said, Thy name shall be called no more Jacob, but Israel: for as a prince hast thou power with God and with men, and hast prevailed.... And Jacob called the name of the place Peniel: for I have seen God face to face. Genesis 32:27-30

Before opening the mouth of Balaam's ass (Numbers 22:28-20), he asked Balaam who were the men that were with him.
And God came unto Balaam, and said, What men are these with thee? Numbers 22:9

God led the Israelites for forty years so that he could know what was in their hearts.
God led thee these forty years in the wilderness ... to know what what in thine heart. Deuteronomy 8:2

If a prophet or dreamer of dreams tells you to worship other gods. Kill him. God sends guys like that every now and then to see if you love him enough.
If there arise among you a prophet, or a dreamer of dreams, and giveth thee a sign or a wonder, And the sign or the wonder come to pass, whereof he spake unto thee, saying, Let us go after other gods, which thou hast not known, and let us serve them; Thou shalt not hearken unto the words of that prophet, or that dreamer of dreams: for the LORD your God proveth you, to know whether ye love the LORD your God with all your heart and with all your soul. ... And that prophet, or that dreamer of dreams, shall be put to death. The Lord your God proveth you, to know whether ye love the Lord your God. Deuteronomy 13:3

God has tested Hezekiah to see what is in his heart.
God left him [Hezekiah], to try him, that he might know all that was in his heart. 2 Chronicles 32:31

Before God and Satan played their cruel game with the lives of Job and his family, God asked Satan what he'd been up to lately.
And the Lord said unto Satan, Whence comest thou? Then Satan answered the Lord, and said, from going to and fro in the earth, and from walking up and down in it. Job 1:7, 2:2

The Israelites set up kings and princes without God's knowledge.
They [the Israelites] have set up kings, but not by me: they have made princes, and I knew it not. Hosea 8:4

Jonah tried to hide himself from the presence of the Lord by sailing to Tarshish. But God sent a storm that scared the sailors, who knew that Jonah was running away from God's presence.
But Jonah rose up to flee unto Tarshish from the presence of the LORD, and went down to Joppa; and he found a ship going to Tarshish: so he paid the fare thereof, and went down into it, to go with them unto Tarshish from the presence of the LORD. But the LORD sent out a great wind into the sea, and there was a mighty tempest in the sea, so that the ship was like to be broken. ... Then were the men exceedingly afraid, and said unto him. Why hast thou done this? For the men knew that he fled from the presence of the LORD, because he had told them. Jonah 1:3-10

Does God desire animal sacrifices?



Yes, God desires animal sacrfices

God's love for animal sacrifice is shown early in the Bible. Cain offers God his fruit, while Abel kills his firstorn sheep, and offers their dead bodies, along with their fat, to God. God "had respect" for Abel's sacrifice, but not for Cain's.
Abel was a keeper of sheep, but Cain was a tiller of the ground. ... Cain brought of the fruit of the ground an offering unto the LORD. And Abel, he also brought of the firstlings of his flock and of the fat thereof. And the LORD had respect unto Abel and to his offering. Genesis 4:2-4
The first thing that Noah did after the flood was build an altar and sacrifice clean beasts and fowls to God. "And the Lord smelled a sweet savour."
And Noah builded an altar unto the LORD; and took of every clean beast, and of every clean fowl, and offered burnt offerings on the altar. And the Lord smelled a sweet savour. Genesis 8:20-21
God promised Abraham that he would inherit all of the land from Egypt to the Euphrates River. When Abraham ask God for a sign, God told him to kill a three-year-old heifer, and a three-year-old ram, along with a turtle dove and a young pigen. Abraham did as he was told and that evening God lit the whole bloody mess on fire.
And he [God] said unto him [Abraham], Take me an heifer of three years old, and a she goat of three years old, and a ram of three years old, and a turtledove, and a young pigeon. And he took unto him all these, and divided them in the midst, and laid each piece one against another: but the birds divided he not. ... And it came to pass, that, when the sun went down, and it was dark, behold a smoking furnace, and a burning lamp that passed between those pieces. Genesis 15:9-17
God commanded the Israelistes to build an altar for animal sacrifices. He then gave the Israelites dozens of commandments telling them in great detail what animals he wanted them to kill for him and how he wanted them killed and burned for "a sweet savour unto the Lord." The rituals involved things like wiping blood on the thumbs and big toes of the priests, sprinkling blood on the people, burning fat, and pouring blood on the altar. (Below are just a few of God's instructions. For more, see the first nine chapters of Leviticus.)
An altar of earth thou shalt make unto me, and shalt sacrifice thereon thy burnt offerings, and thy peace offerings, thy sheep, and thine oxen: in all places where I record my name I will come unto thee, and I will bless thee. Exodus 20:24
Aaron and his sons laid their hands upon the head of the bullock for the sin offering. And he slew it; and Moses took the blood, and put it upon the horns of the altar round about with his finger, and purified the altar, and poured the blood at the bottom of the altar, and sanctified it, to make reconciliation upon it. And he took all the fat that was upon the inwards, and the caul above the liver, and the two kidneys, and their fat, and Moses burned it upon the altar. But the bullock, and his hide, his flesh, and his dung, he burnt with fire without the camp; as the Lord commanded Moses. And he brought the ram for the burnt offering: and Aaron and his sons laid their hands upon the head of the ram. And he killed it; and Moses sprinkled the blood upon the altar round about. And he cut the ram into pieces; and Moses burnt the head, and the pieces, and the fat. And he washed the inwards and the legs in water; and Moses burnt the whole ram upon the altar: it was a burnt sacrifice for a sweet savour, and an offering made by fire unto the Lord; as the Lord commanded Moses. And he brought the other ram, the ram of consecration: and Aaron and his sons laid their hands upon the head of the ram. And he slew it; and Moses took of the blood of it, and put it upon the tip of Aaron's right ear, and upon the thumb of his right hand, and upon the great toe of his right foot. And he brought Aaron's sons, and Moses put of the blood upon the tip of their right ear, and upon the thumbs of their right hands, and upon the great toes of their right feet: and Moses sprinkled the blood upon the altar round about. And he took the fat, and the rump, and all the fat that was upon the inwards, and the caul above the liver, and the two kidneys, and their fat, and the right shoulder. Leviticus 8:14-25
Thou shalt sprinkle their blood upon the altar, and shalt burn their fat for an offering made by fire, for a sweet savour unto the LORD. Numbers 18:17-19
And thou shalt offer thy burnt offerings, the flesh and the blood, upon the altar of the LORD thy God: and the blood of thy sacrifices shall be poured out upon the altar of the LORD thy God, and thou shalt eat the flesh. Deuteronomy 12:27
No, God does not desire animal sacrifices.
The book of Psalms is the first book of the Bible to claim that God does not desire animal sacrifices.
Sacrifice and offering thou didst not desire. Psalm 40:6
Will I eat of the flesh of bulls, or drink the blood of goats? Psalm 50:13
For thou desirest not sacrifice ... thou delightest not in burnt offerings. Psalm 51:16
Some prophets make the same claim.
I delight not in the blood of bullocks, or of lambs, or of he goats. Isaiah 1:11
He that killeth an ox is as if he slew a man. Isaiah 66:3
Your burnt offerings are not acceptable, nor your sacrifices sweet unto me. Jeremiah 6:20
Put your burnt offerings unto your sacrifices, and eat flesh. For I spake not unto your fathers, nor commanded them in the day that I brought them out of the land of Egypt, concerning burnt offerings or sacrifices. Jeremiah 7:21-22
For I desired mercy, and not sacrifice; and the knowledge of God more than burnt offerings. Hosea 6:6
Shall I come before him with burnt offerings, with calves of a year old? Will the LORD be pleased with thousands of rams? Micah 6:6-7
And then Jesus says the same thing a couple of times (quoting Hosea).
I will have mercy, and not sacrifice. Matthew 9:13, 12:7