HILLARY CLINTON: THE BIBLE IS MY 'BIGGEST INFLUENCE'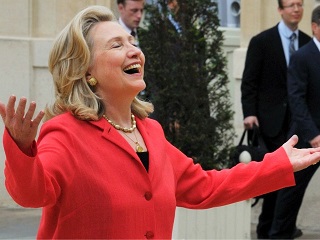 Please, someone tell Hillary and her supporters that the bible is not big on adultery. Getting pregnant and having a child with a former Arkansas Razorback football player type at the Rose Law Firm whilst your husband it out chasing tail does not show that the bible is any influence in your life.
If you are intellectually honest, rational and unbiased in forming opinions like Liberals pride themselves, you would read this article and post here, where the whole world can read, where you find fault.
viewtopic.php?f=12&t=153
Hillary has proven to be from a different era when the public was gullible and accepting of someone's word. But we live in The Information Age and anyone can do simple fact checking.